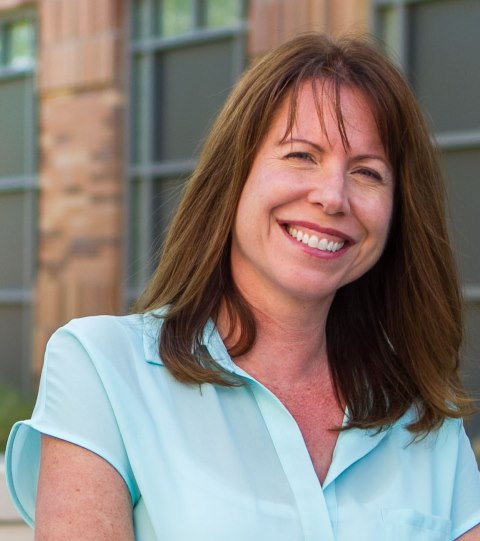 Chapman University's elite Wang-Fradkin Professorships were awarded to professors from the Schmid College of Science and Technology and Crean College of Health and Behavioral Sciences at the 21st Annual Chapman University Faculty Honors Convocation, held Friday, May 13, in the George H.W. Bush Conference Center.
Receiving the Senior Wang-Fradkin Professorship was Laura Glynn, Ph.D., professor and chair of the Department of Psychology.
The Junior Wang-Fradkin Professorship went to Roman Buniy, Ph.D., assistant professor of physics in the Schmid College of Science and Technology.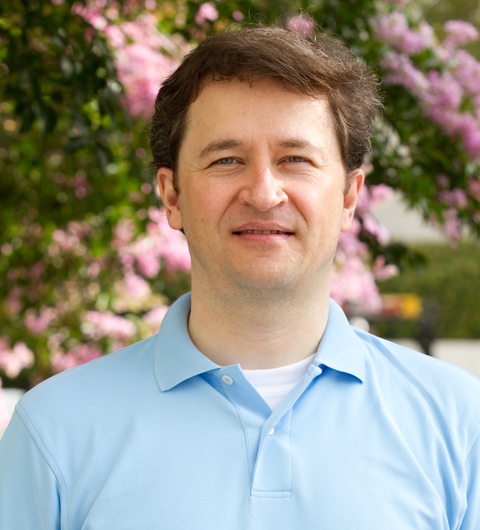 The Wang-Fradkin Professorships are two-year monetary awards to further teaching and scholarship. They were founded in memory of Hua-Cheng Wang, professor of political science, diplomat and expert on international law; and Cheng-Mei Fradkin, distinguished teacher, scholar and administrator.
Other awards include:
Valerie Scudder Awards
Quaylan Allen, Assistant Professor of Education
Jocelyn Buckner, Assistant Professor of Theatre
Warren de Bruyn, Professor of Chemistry
Jason Keller, Associate Professor of Biological Sciences
Outstanding Teaching Awards
Melissa Rowland – Goldsmith, Instructional Associate Professor of Molecular Biology
David Fredrick, Assistant Professor of Psychology
Pedagogical Innovation
Georgiana Bostean, Assistant Professor of Environmental Science, Health and Policy
Diversity and Inclusion Education Curricular Innovation Award
Julye Bidmead, Associate Professor of Religious Studies
Jan Osborn, Assistant Professor of English
Clara Magliola, Instructor of Sociology
Riva Tukachinsky, Assistant Professor of Communication Studies
Miguel Zavala, Associate Professor of Education
Curriculum Innovation in Sustainability Education
Yuhua "Jake" Liang, Assistant Professor of Communications
The Barbara Mulch Excellence in Academic Service Award
Jeanie Randazzo, Administrative Assistant in the Department of Art
Excellence in Teaching
Theresa Dudeck, Instructor of Theatre
Whitney McIntyre Miller, Assistant Professor of Leadership Studies
Kevin O'Brien, Associate Professor of English
Excellence in Research
Yuhua "Jake" Liang, Assistant Professor of Communication Studies
Lisa Leitz, Assistant Professor of Peace Studies
Excellence in Service
Wendy Salmond, Professor of Art History
Kenneth Murphy, Associate Professor of Operations Management
Sandra Skahen, Associate Clinical Professor of Law
Faculty Emeriti
Promotions
Peter Atherton will be promoted to Professor of Music (will not be in attendance)
Randy Busse will be promoted to Professor of Education
David Dowling will be promoted to Clinical Professor of Law
Hesham El-Askary will be promoted to Professor of Remote Sensing and Earth Systems Science
Samuel Ernst will be promoted to Associate Professor of Law
Amy Graziano will be promoted to Professor of Music
Sean Heim will be promoted to Professor of Music
Christopher Kim will be promoted to Professor of Physical Sciences (will not be in attendance)
Carolyn Larmore will be promoted to Professor of the Practice of Law
Mary Lee Ryan will be promoted to Professor of the Practice of Entertainment Law
Roxanne Miller will be promoted to Professor of Education
Melissa Rowland-Goldsmith will be promoted to Instructional Associate Professor of Molecular Biology
Elaine Schwartz will be promoted to Instructional Associate Professor of Chemistry
Wendy Seiden will be promoted to Clinical Full Professor of Law
Louise Thomas will be promoted to Professor of Music (will not be in attendance)
Kimberly White Smith will be promoted to Professor of Education
George Willis will be promoted to Clinical Full Professor of Law
Tenure
Marco Bisoffi – Associate Professor of Molecular Biology
Tenure and Promotion
John Chichester- Professor of Film and Media Arts
John Compton- Associate Professor of Political Science
Gokcen Coskuner-Balli- Associate Professor of Marketing
Jim Fredrick- Professor of Film and Media Arts
Robin Kish – Associate Professor of Dance
David Kost- Associate Professor of Film and Media Arts
Kerk Kee- Associate Professor of Communication Studies
Abel Winn- Associate Professor of Managerial Economics
Faculty Service Awards
15 Years
Michael P. Kowalski
Atanas Radenski
Adam Rote
Louise Thomas
Paul I. Wolansky
20 Years
Paul Apodaca
Denis Binder
Scott Eugene Browne
Edward R. Dana
Frank John Doti
Scott W. Howe
Noel M. Murray
Daniel F. Pavelin
Nancy L. Schultz
Daniel E. Wellman
25 Years
Susan F. Paterno
Suzanne SooHoo
30 Years
Richard Kendrick Ferncase
Luis Ortiz-Franco (will not be in attendance)
35 Years
Robert L. Bassett
Arthur Blaser
Virginia L. Warren
40 Years
Michael W. Martin
Steven L Schandler
45 Years
Virginia Carson
Lynne Doti
50 Years
Patricia W. See