Chapman University celebrates the opening of its new world-class Marybelle and Sebastian P. Musco Center for the Arts by welcoming the public to a free, daylong Community Open House & Arts Festival on Saturday, April 2, from 11 a.m. to 10 p.m.

A cavalcade of performances by dozens of local artists – including Pacific Symphony and Chapman student ensembles – will take place throughout the day on five stages, both inside and outside the Center. There will also be other family activities, tours and demonstrations, a rally of some of Orange County's best food trucks, and more. Three internationally acclaimed fusion/world music groups – Troker, Delhi 2 Dublin, and the Stooges Brass Band — will also be showcased.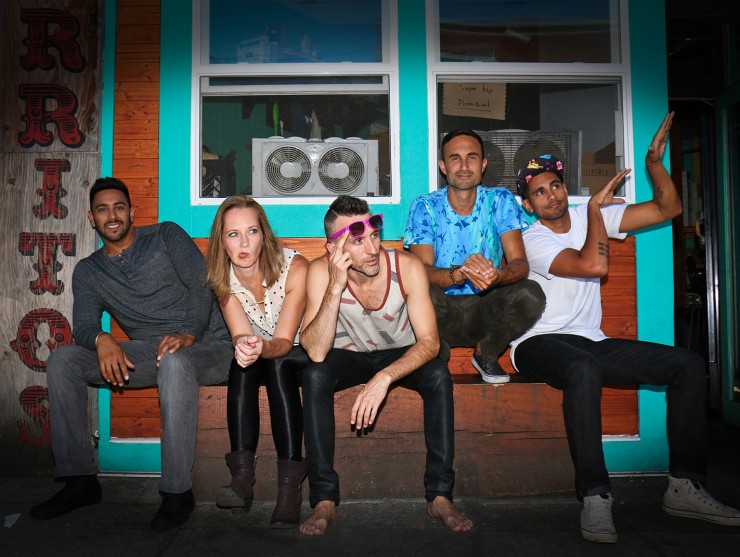 "With this open house and arts festival, we hope to establish Musco Center's foundational commitment to being an instrument for the growth of our students, and for the benefit of our community, both in Orange and beyond," said Daniele Struppa, chancellor and president-designate of Chapman University. "It will be a day of engaging and diverse entertainment – from pop and world music to jazz, classical, dance and more – introducing the Center to a wide audience, who, we hope, will return often to Musco Center to enjoy more."

"The Community Open House & Arts Festival will demonstrate the full capabilities of Musco Center as a new cultural landmark in Southern California," said Richard T. Bryant, interim executive director of the Center. "The performances were chosen to showcase the tremendous range of Chapman's College of Performing Arts and celebrate the diversity of the City of Orange and its surrounding communities."

Earlier this year, the call went out from Musco Center for local performing artists to submit applications to perform on the outdoor stages at the Community Open House & Arts Festival. The Center received more than 80 submissions from musicians, ensembles, singers, dancers and other talented artists from across Southern California, and selected 30 participants.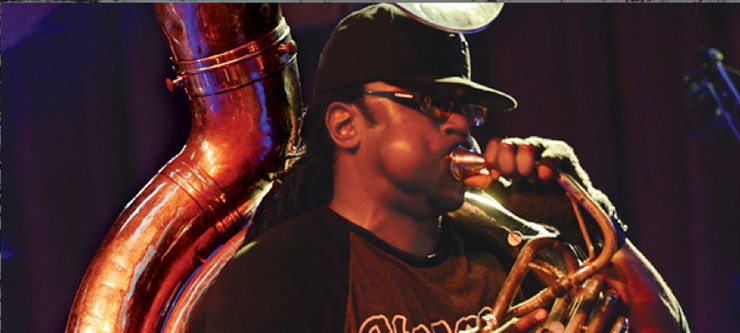 The day starts at 11 a.m. with
performing
artists from the local community and Chapman University student performers
inside the Center's Julianne Argyros Orchestra Hall and on three outdoor stages: the Milan Panić Amphitheatre (Family Stage) with
children's performers and family-oriented acts
; the Community Stage, showcasing
local music and dance acts
; and the Wells Fargo Choral Stage, focusing on Orange County
choirs and vocal groups
. These performances will be continuous until 3:20 p.m.

Then at 3:30, the action shifts to a fourth outdoor stage – the World Stage – with
Troker
, a powerhouse instrumental funkadelic/mariachi/rock ensemble from Guadalajara, Mexico. When Troker is finished, the action goes inside for the largest-ever collaboration of
Chapman University College of Performing Arts ensembles
at 4:30 p.m., featuring the music of American composers Charles Ives and George Gershwin. Then it's outdoors again at 6 p.m. for
Delhi 2 Dublin
, mashing up Indian bhangra drumming with Celtic fiddling, reggae and hip-hop. The audience moves indoors again at 7:30 p.m. for
Pacific Symphony
, under the baton of
Carl St.Clair
, performing Beethoven's Fifth Symphony and – with Chapman faculty pianist
Grace Fong
– Grieg's Piano Concerto. And at 9 p.m., the day comes to a rousing party of a conclusion outside on the World Stage with the
Stooges Brass Band
, direct from New Orleans and featuring a wildly audience-interactive party mix of traditional Dixieland jazz, funk and R&B. All of it signals the diverse range of entertainment promised to the community by Musco Center.




The Community Open House & Arts Festival is suitable for all ages, and family groups are welcome. Free parking will be available in the Chapman structure at 200 W. Sycamore Street, about a block from Musco Center. Admission is free, and tickets are not required (except for Pacific Symphony's 7:30 p.m. concert, which is currently sold out; however, a limited number of free tickets will be available beginning at 3 p.m. on April 2, and a stand-by line for any unused tickets will form at 6:30 p.m.)

The Musco Center for the Arts Community Open House & Arts Festival is generously supported by
Edison International
.

For more information, visit
www.MuscoCenter.org
, or call 1-844-OC-MUSCO (844-626-8726).

MUSCO CENTER COMMUNITY OPEN HOUSE & ARTS FESTIVAL SCHEDULE
Festival Food Trucks Rally


Located on Chapman Plaza near the University main gate, south of Aitken Arts Plaza at the top of the slope. Nosh on fare from some of OC's best food trucks!

Indoors: Julianne Argyros Orchestra Hall

11 a.m. – Performances by Chapman student ensembles and clubs
1 p.m. — Ballet and contemporary dance by OC dance companies
2:30 p.m. — Demonstration of Musco Center's technical capabilities
4:30 p.m. — Multi-media showcase by Chapman College of Performing Arts ensembles – The Chapman Orchestra, Chapman Wind Symphony, Faculty Brass Quartet, Chapman String Quartet, CoPA dancers and actors – featuring the music of George Gershwin and Charles Ives. (Part of the INTERPLAY 2016 Festival presented by Chapman University and Pacific Symphony, with support from the National Endowment for the Humanities).
7:30 p.m. — Pacific Symphony, under the baton of music director and conductor Carl St.Clair, performs a program including Grieg's Piano Concerto, with internationally acclaimed concert pianist Grace Fong of Chapman's Hall-Musco Conservatory of Music, and Beethoven's majestic Fifth Symphony. (Free performance is currently SOLD OUT – standby line forms at 6 p.m. for any unused seats.)
Outdoors: Milan Panić Amphitheatre (Family Stage)


Located just east of Musco Center on the slope

11 a.m. – 3:20 p.m – Family-oriented entertainers, including student and local arts and cultural ensembles; child performers such as The Priceless Pearls of Santa Ana; magic; dancers from the Arpana Dance Company of Irvine and Straight Up Abilities of Los Angeles; the Philharmonic Society of Orange County's mobile music program for all ages; and much more.
Outdoors: Community Stage


Located on the Aitken Arts Plaza

Noon – 3:20 p.m. – Enjoy a wide variety of performances by artists and arts and cultural organizations from Chapman University and the surrounding Orange County communities, ranging from traditional Vietnamese dances by The Lac Hong Arts Group of Westminster to the Wimberley Bluegrass Band (a group of four Chapman seniors who are all siblings). Additional acts include flamenco and belly-dance, cumbia-American rhythms, classical delights and much more.
Outdoors: Wells Fargo Choral Stage


Located in front of Leatherby Libraries on the Attallah Piazza

Noon – 3:20 p.m. – A dazzling array of choral ensembles and vocal groups from local high schools and surrounding cities, including Chance Theater of Anaheim, the Saddleback Chorale of Irvine, the Golden West Pops of Costa Mesa, and more.
Outdoors: World Stage


Located on the Aitken Arts Plaza

3:30 p.m. — Troker — An acclaimed jazz-funk-rock band from Guadalajara, Mexico, Troker blends the traditional brass and mariachi music of its homeland with the latest fusion and global influences to create a contemporary expression of the Mexican music scene, completely without labels. "Noisy, chaotic, sprawling, messy and altogether wonderful," raves All About Jazz.
6 p.m. –  Delhi 2 Dublin — Vancouver-based Delhi 2 Dublin mashes up electronica and world music, keeping it heavy on the Bhangra, Celtic and Dub flavors. Fusing tabla, fiddle, dhol, Punjabi vocals and electric sitar with scorching electronic beats, the crew takes listeners on a wild ride through global sounds and synchronicities.  "What a great, high-energy, fun show! The energy was infectious – go see these guys!" – Audience member's review on Ticketmaster.com
9 p.m. –  Stooges Brass Band – Come join the party, New Orleans-style, on the Aitken Arts Plaza to wrap up a fantastic day! One of the Crescent City's elite brass bands, the Stooges provide a blast of true New Orleans spirit, engaging audiences with their innovative blend of traditional brass jazz, contemporary and urban hip-hop beats. "One of the most entertaining, audience-interactive bands on the scene!" – BestOfNewOrleans.com

For more information and a schedule of other upcoming events at the Musco Center, visit
muscocenter.org