Creating a distinct harmony between global issues and comedy isn't easy, but for comedian and cultural critic Amanda Seales, it's her signature.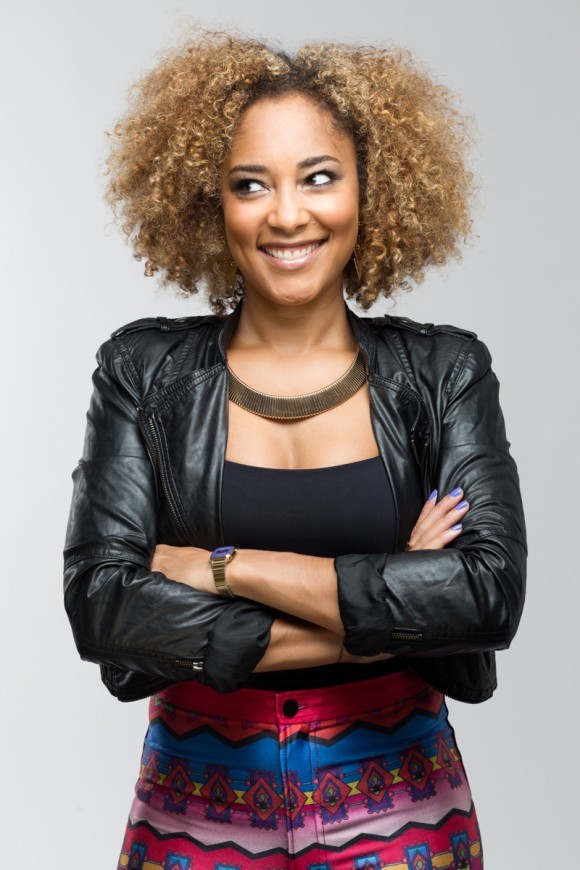 Chapman University's second annual Global Citizens Leadership Summit, hosted Feb. 21 by Chapman Civic Engagement, featured Seales as the keynote speaker, and she delivered an address as humorous as it was educational. In between the laughs and impressions, Seales shed light on common cultural issues of women's rights, the Web, media production and social awareness.
Seales touched on such hot-button issues as catcalling, gender equality and influences created by pop culture. She emphasized how important awareness is in every community.
"There are a number of things out there that make us turn our heads and say, 'Hey, that's not OK,'" Seales said. "It takes awareness to create change. Knowledge and information are really the key ways that change can be made."
Seales' speech was lined with plenty of laughs, including an impression of a hip-hop artist, while also focusing on her definition of equality.
"Equality is not being the same; equality is being treated the same because you are different," Seales said in a serious tone.
Business administration major Charleen Du '16 was captivated.
"Amanda was very inspiring," Du said following the event. "Everything she said was so relatable as a woman, and I felt empowered after she spoke."
With all the laughs and cultural references, Seales ultimately provided a powerful message.
"We have our voices, we have our education and we have each other," Seales said in her conclusion. "What comes next is change."