Chapman University Professor and author Richard Bausch hopes people understand that his new book, Before, During, After, is not a Sept. 11 novel.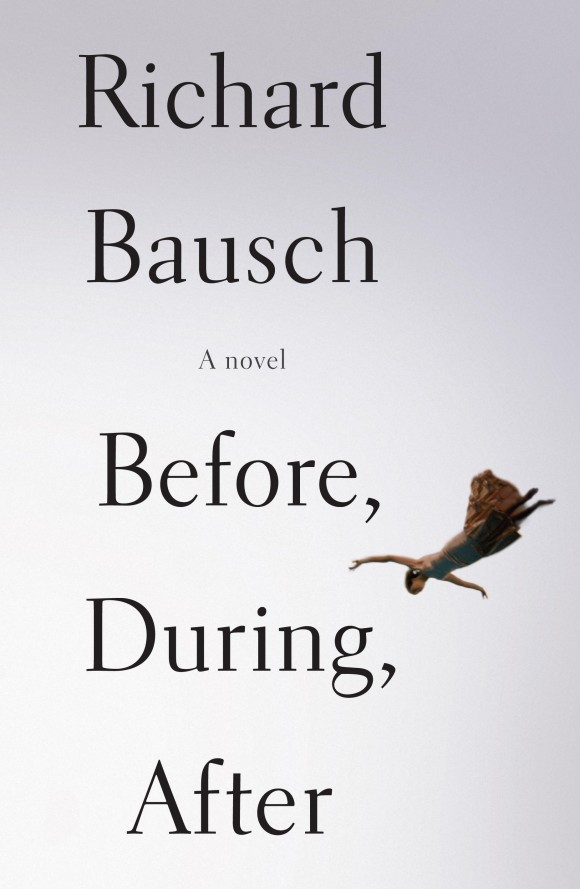 It does explore one couple's private disaster as it plays out against the backdrop of the nation's public one. And the falling towers, the scary days of uncertainty and the beginning of the long war are all there. But at its core it's a love story, a drama complicated by fear and secrets, he says. Bausch, who teaches in the MFA writing program at Chapman, concedes that some will see it otherwise. Does that bother him?
History as backdrop
"I don't know," he says with a shrug. "It's like saying that my novel Good Evening Mr. and Mrs. America  is a Kennedy assassination novel because all the action takes place a year after that. But it's always about the person. The history is the backdrop. Even terrible history. Mostly terrible history. We all have to live day to day."
That kind of everyday living is the heart and soul of Bausch's 12 novels and eight volumes of short stories, a body of work that has won him the PEN/Malamud Award, A Guggenheim Fellowship, the Literature Award from the American Academy of Arts and Letters and the Rea Award for the Short Story.
In his newest novel, on sale from Knopf on Tuesday, Aug. 12, he has again hit the mark. A Booklist critic praised the book, calling it "a luscious, sweeping heartbreak of a novel."
Bausch's new book chronicles the story of two people a bit bruised by life – an affair has ended badly for Natasha, a discontented congressional aide, and Michael, a divorced Episcopal priest, who no longer feels the calling of his work.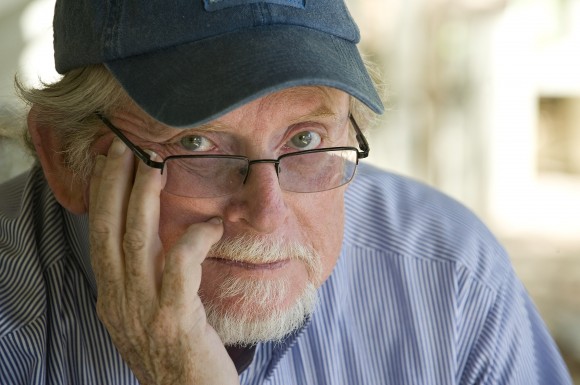 Quickly, they find fresh beginnings in each other, and their marriage is planned. But first Michael has a wedding to attend in New York City, and Natasha a long-planned visit to Jamaica with a friend.
Then the world falls apart on that sunny Sept. 11. When they are unable to contact each other, Natasha fears the worst. As the tourists trapped at the Jamaican resort drink to oblivion, Natasha lets down her guard, becomes separated from her friend and is brutally raped. Natasha chooses to keep the attack secret. Upon their reunion, her and Michael's relationship, like the country's zeitgeist, is haunted by a "before and after" divide.
Getting past rape
While the nation reels from the terrorist attack, Natasha tries to recover from the horrors of the rape. Bausch first approached the subject in a short story. While he is an acclaimed
master of short fiction
, he says the form wasn't big enough for "the after" to unfold. "I didn't want it to be just the attack," he says. "I started looking at how it really is for women in this country."
What surprised him as he poured into book form were the facts — only 60 percent of rapes are reported in the United States, and of those only 10 percent lead to arrests, according to the Rape, Abuse and Incest National Network (RAINN). And how difficult a book it was to write.
"The novel before this,
Peace
, it came in four months," he says. Then he points toward a new copy of
Before, During, After
. It took him four years. "There are parts of this that have been written dozens, 30, 40 times. Just over and over and over and over."
Whether four months or four years, though, the writing process always gives him headaches, "figuratively speaking," he says, smiling.
But again, he shrugs.
"It's what I do. I can't imagine not doing it."
Bausch will discuss and sign his new book at these locations:
Monday, Aug. 18, 7 p.m., Vroman's Bookstore, 695 E. Colorado Blvd., Pasadena, Calif.
Tuesday, Aug. 19, 7 p.m., Third Place Books, 17171 Botell Way NE, Lake Forest Park, Wash.
Wednesday, Aug. 20, 7 p.m., Book Passage, 51 Tamal Vista Blvd., Corte Madera, Calif.
Thursday, Aug. 21, 6 p.m., Laguna Beach Books, 1200 S. Coast Highway, Laguna Beach, Calif.
Monday, Sept. 15, 6 p.m., Fall for the Book Festival, George Mason University, Fairfax, Va.