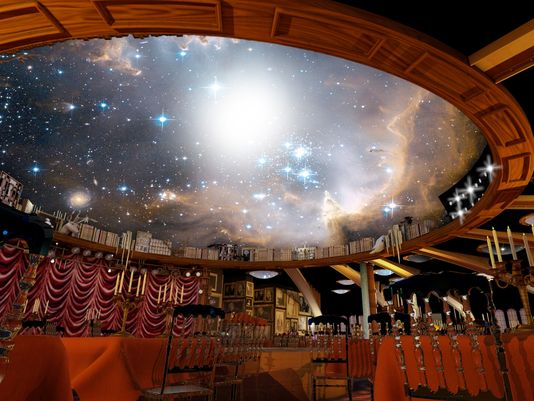 If professors had to write reports titled "What I did on my Interterm break," we're betting that Don Guy, assistant professor and director of entertainment technology, might go straight to the head of the class on pure wow factor alone.

Guy is the lighting designer for an eye-popping attraction created for one of Norwegian Cruise Line's newest ships. Called The Illusionarium,
the show
aboard the Norwegian Getaway will blend magic, theatre and fine dining in a nightclub capped off by a glittering video dome. Guy is already in Rotterdam, Germany, where the creative team he has been a part of for two years will spend the next several weeks putting the
final touches
on the shipboard venue.

"It's a spectacular show," said Guy, who calls on decades of entertainment
industry experience
to teach stage design, lighting and technology in the Department of Theatre.

But no spoiler alerts before the January launch. For now Guy will only say that the show involves a storyline that encompasses magicians as characters whose magic acts are woven into the plot and which plays out in a setting reminiscent of Jules Verne's
20,000 Leagues Under the Sea
.

"It's a way of integrating magic and special effects," Guy says. "You move from scene to scene just as you would in a Broadway musical."

Guy will be on the ship's maiden Atlantic voyage from England to New York before returning to campus in late January.