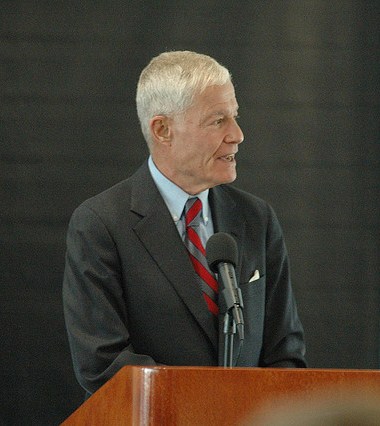 Foreign correspondents have a reputation for leading a life of adventure, travel, intrigue and even danger, and no one fits that image better than journalist and Chapman University Trustee David C. Henley. Henley roamed the world for nearly 60 years, covering revolutions, unrest and international hot spots in the Middle East, North Africa, Asia, the Pacific, Eastern and Western Europe and Latin America.

Now Henley has released a book chronicling his journalistic exploits. 
From Moscow to Beirut: The Adventures of a Foreign Correspondent
, just published by Chapman University Press, has already been praised by Pulitzer Prize-winning photojournalist
David Hume Kennerly
as a "
Raiders of the Lost Ark
class of adventure story," while another Pulitzer winner, Fred Kinne, former editor of the
San Diego Union-Tribune
, calls it "a vivid and entertaining odyssey of high adventure."  Joe Saltzman, winner of four Emmys in broadcast journalism, former CBS News producer and current professor in USC's School of Communications and Journalism, says Henley's book is "captivating…filled with incredible tales that jump off the page."

In the book, Henley says that he knew he wanted to be a foreign correspondent as early as the age of 12, when he had the opportunity to travel with his parents for three months in China, Hong Kong, Japan and the Philippines. "I took a photo of a colony of Hong Kong fishermen aboard their sampans, or flat-bottomed boats; it garnered me a first-place prize and five dollars in a national youth magazine – and I became hooked on a career of foreign reporting," he writes.

Since then, Henley has been constantly on the move, traveling to more than 100 nations while working for such publications as the
Los Angeles Examiner
, Hearst Newspapers, the
Christian Science Monitor
, Ridder (now Knight-Ridder) Newspapers, Swift Newspapers, the
Far Eastern Economic Review
, Associated Press, and his own group of daily and weekly newspapers in northern Nevada.

In the book, Henley describes his incarceration while covering a revolution in the tiny European nation of San Marino, being roughed up by bodyguards of a military coup leader in Fiji, being tossed out of a Moscow reception after he knocked over a tray of drinks near Soviet leader Nikolai Bulganin, and how he narrowly escaped injury or death while walking in a minefield on the Israeli-Egyptian border.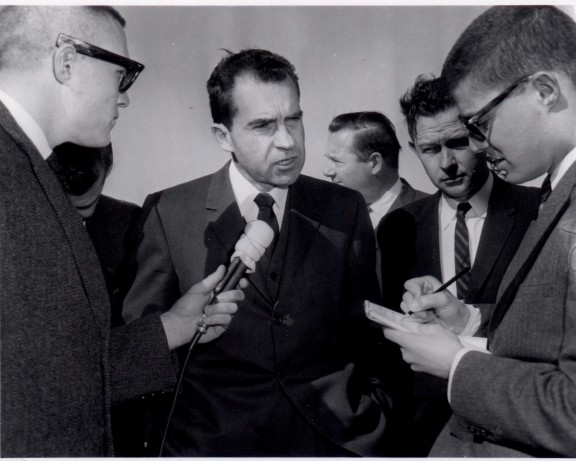 The book also chronicles his harrowing escape from Hezbollah terrorists in Lebanon, his involvement in aiding the escape of two children from East to West Berlin following the construction of the Berlin Wall, his experience while riding a chairlift to the Great Wall of China the very moment the 2008 China earthquake struck, and his entrapment hundreds of feet beneath a deserted Crusader castle in a remote desert in Jordan.

As well, he recounts his mauling by a pack of wild dogs on a tiny island in the Samoan archipelago, being shot at twice (in both cases, the shooters missed), his near-drowning when his outrigger canoe almost sank during a storm off the Marshall Islands in the Pacific, and his search for hermaphrodite pigs in the Pacific Island nation of Vanuatu.

And Henley tells his readers about his days covering the White House and Capitol Hill, the presidencies of Kennedy, Nixon, Reagan and Clinton, his firing as Nixon's assistant press secretary and his assignments reporting on Southern California murders and mayhem, mobsters Bugsy Siegel and Mickey Cohen, kings and queens he has known, and his personal involvement with the flamboyant Howard Hughes and the "Mormon will" controversy.

Henley, the son of pioneer Hollywood moviemaker Hobart Henley (who directed films starring Humphrey Bogart, Marion Davies, Bette Davis, Will Rogers and Joan Crawford, among many others), also tells of his Army career, which he began as a private and rose to brigadier general in the National Guard; his years teaching journalism at USC; his diplomatic career as honorary consul of Uruguay; and his ownership of the aforementioned group of daily and weekly newspapers.

The 453-page memoir, which also contains an additional 110 pages of newspaper articles Henley wrote and photos he has taken, is available via
Amazon.com
at $28.95. A book signing and reception is planned for Wednesday, Feb. 13, from 4:30 to 6 p.m. in the Henley Reading Room at
Leatherby Libraries
.