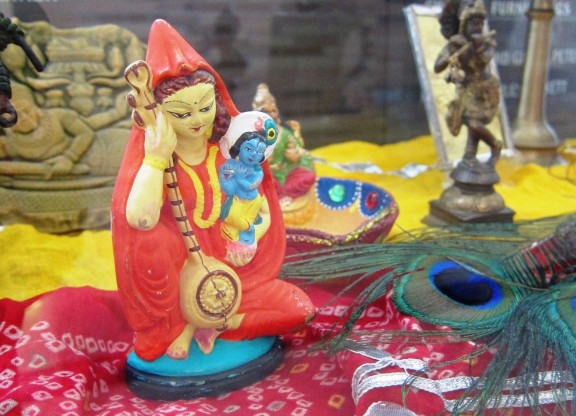 Have a minute now that finals are almost over?
Then you might want to stroll through the Fish Interfaith Center to see the display the folks there assembled for
Winterfest. The exhibit includes artifacts, artwork, books and collectible figurines significant to many of the world's major faith traditions.  The drizzle during the outdoor Winterfest festivities, prompted staff to cover it, so not everyone got to see it then. Now's your chance!