It's never an easy thing for filmmakers to go hat in hand, hunting up support for a project. But when film production student Kevin Slee '12 learned of one filmmaker's innovative plan to raise money for a drama about drunken driving, well, he was in.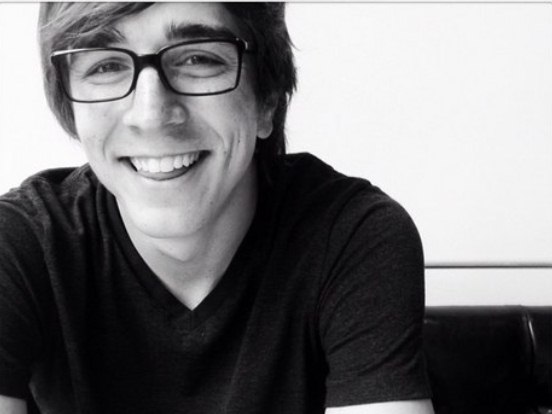 Part of the fundraising strategy put together by
Blake Robbins
for his film
The Sublime and Beautiful
was to invite people who've lost family or friends in drunken-driving accidents to contribute $100 to the film's backing. In exchange, their loved one's photo would be included in a montage to run as part of the film credits. That memorial component as well as the film's topic had particular meaning for Slee.

"I've had some friends who have been affected by drunk driving, so the matter appealed to me as well. And I liked what Blake was trying to do, especially with trying to have a memorial at the end of the film," Slee says.

But how did a young producer develop such connections so early in his career? Slee has been busy. He founded Artistic Analogies Film Co. in 2008 and has already been a partner in 17 films. He met Robbins while working on another feature-length drama,
Dispatch
.

Now Slee and James B. Cox '06, film production, and '11 (M.A. film and television producing), recruited by Slee to join the project, and
Marci Liroff
are co-producing
The Sublime and Beautiful
along with Kansas-based executive producers Kevin Wilmott (
C.S.A. Confederate States Of America
)and Mark Meiers (­
Battle for Bunker Hill
and
­The Only Good Indian
).

Filming was completed this summer in Lawrence, Kansas.  Post-production editing is underway, and the team hopes to place the film in some of the larger festivals. All of that takes money. A funding campaign on
Kickstarter.com
was successful, but Slee says they hope to close their funding gap with the memorial tributes, which they have extended to include all memorial tributes. To contribute or for more information, email
sublimethemovie@gmail.com
.