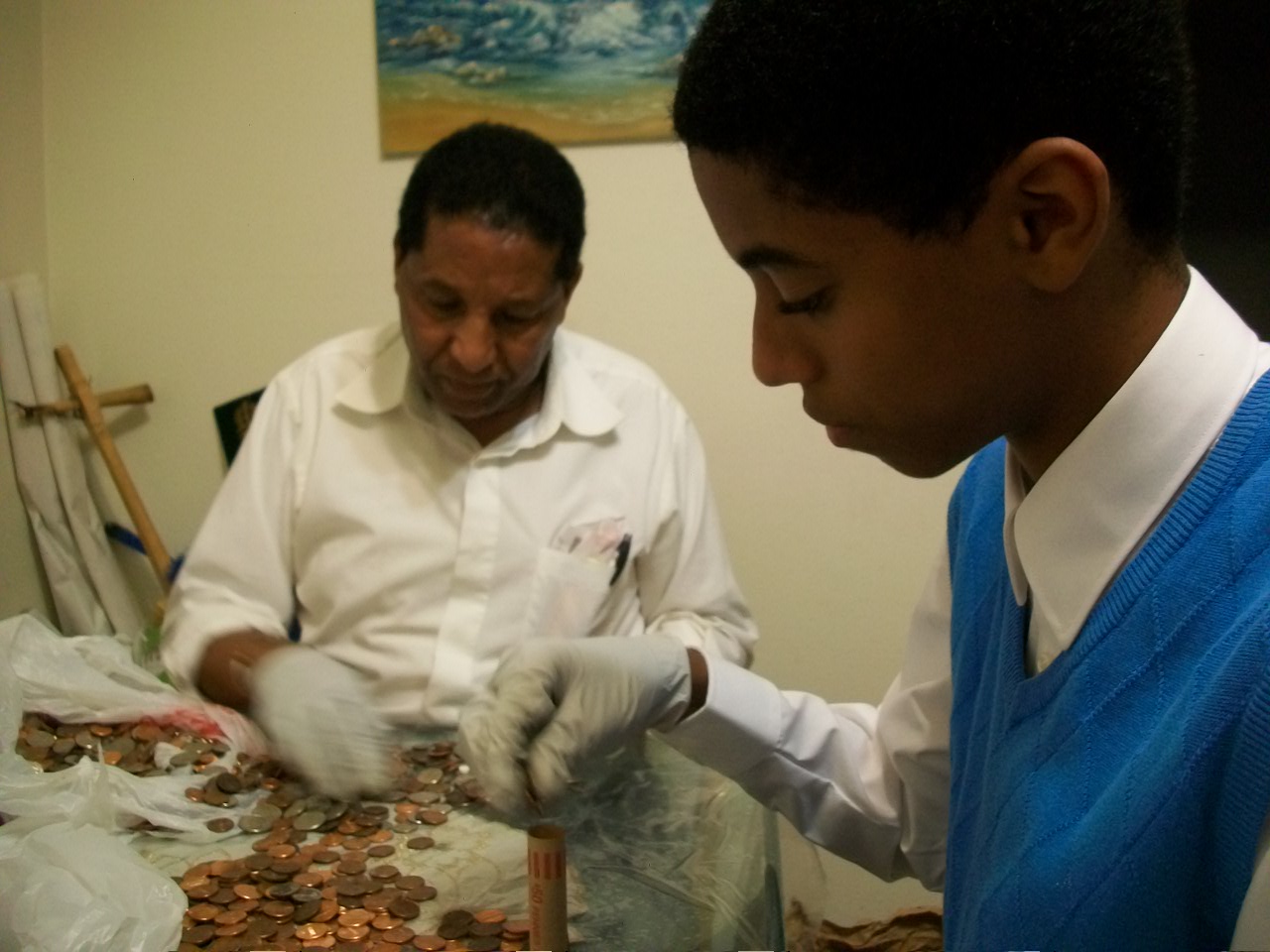 Ethiopia has a crushing amount of woe – famine, drought, water-borne disease, HIV/AIDS and a population that includes 4 million orphans, or 12 percent of all its children.
But Michael Belay, a Chapman University public safety officer originally from Ethiopia, doesn't let himself become overwhelmed. Even the neglected coins that fall from our pockets, backpacks and wallets add up. Belay knows. For 10 years he has picked up from parking lots and sidewalks some $300 in pennies, nickels, dimes and quarters. He spent several hours this summer tucking them into paper rolls so he could tote them to Staples, where he purchased a bundle of school supplies to send to Tilahun Belay Kindergarten, in Tembien, Ethiopia, which the Ethiopian immigrant helped build after he sold his Corona home in 2007.
Now he's saving up to ship the nine boxes of supplies to the school.
"God has opened a door for me," he says of the slow-but-steady coin campaign.
It's just a fraction of Belay's continuing efforts to raise money for the desperately impoverished children of his childhood hometown of Tembien. Belay, who has worked at Chapman nearly 12 years, started a nonprofit organization – Hands Across the Planet for Poor Youth (H.A.P.P.Y.) – to raise money for his projects there. In recent years the Chapman community rallied to his cause; the university donated computers, Trustee S. Paul Musco paid for a 20-foot shipping container, and recently an anonymous donor purchased uniforms for the school's students.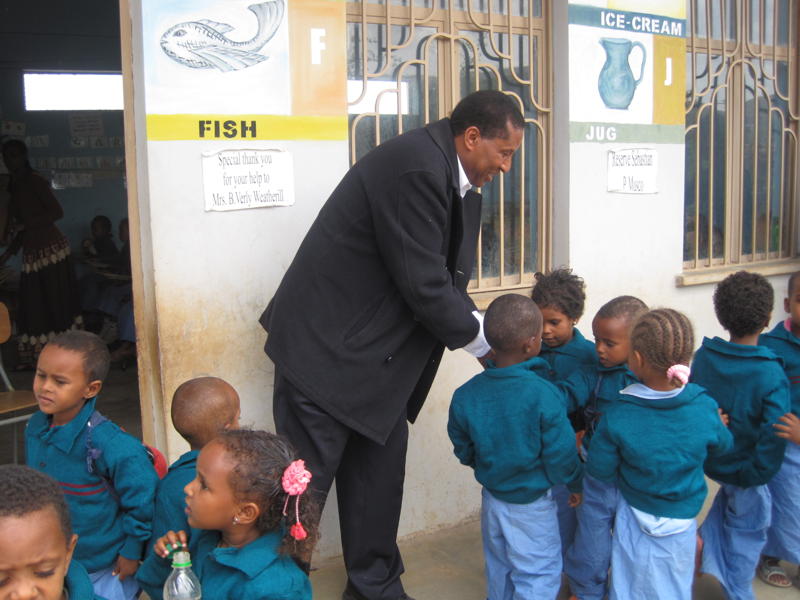 Now Belay is setting his sights on major projects, most notably another school and a solar-powered water purification system. He estimates that the school will cost  $380,000 to $400,000, and the water system $2 million to $4 million. Both needs are great, Belay says, but the inadequate access to clean water and sanitation is a leading cause of death among Ethiopian children and was especially agonizing to him on a visit he made to his homeland this summer. A nearby river polluted by animal and human use is the village's main source of water.
"I go there and see them drinking that water even now in 2010," Belay says, shaking his head.
The goals are big, Belay acknowledges. But he's forging ahead. During his recent trip to Ethiopia he met with government officials in hopes they would come to Orange County for a special fundraising event.
And he still stoops down every time he sees a coin on the ground.
To learn more about the program, visit
http://happyinethiopia.org
.